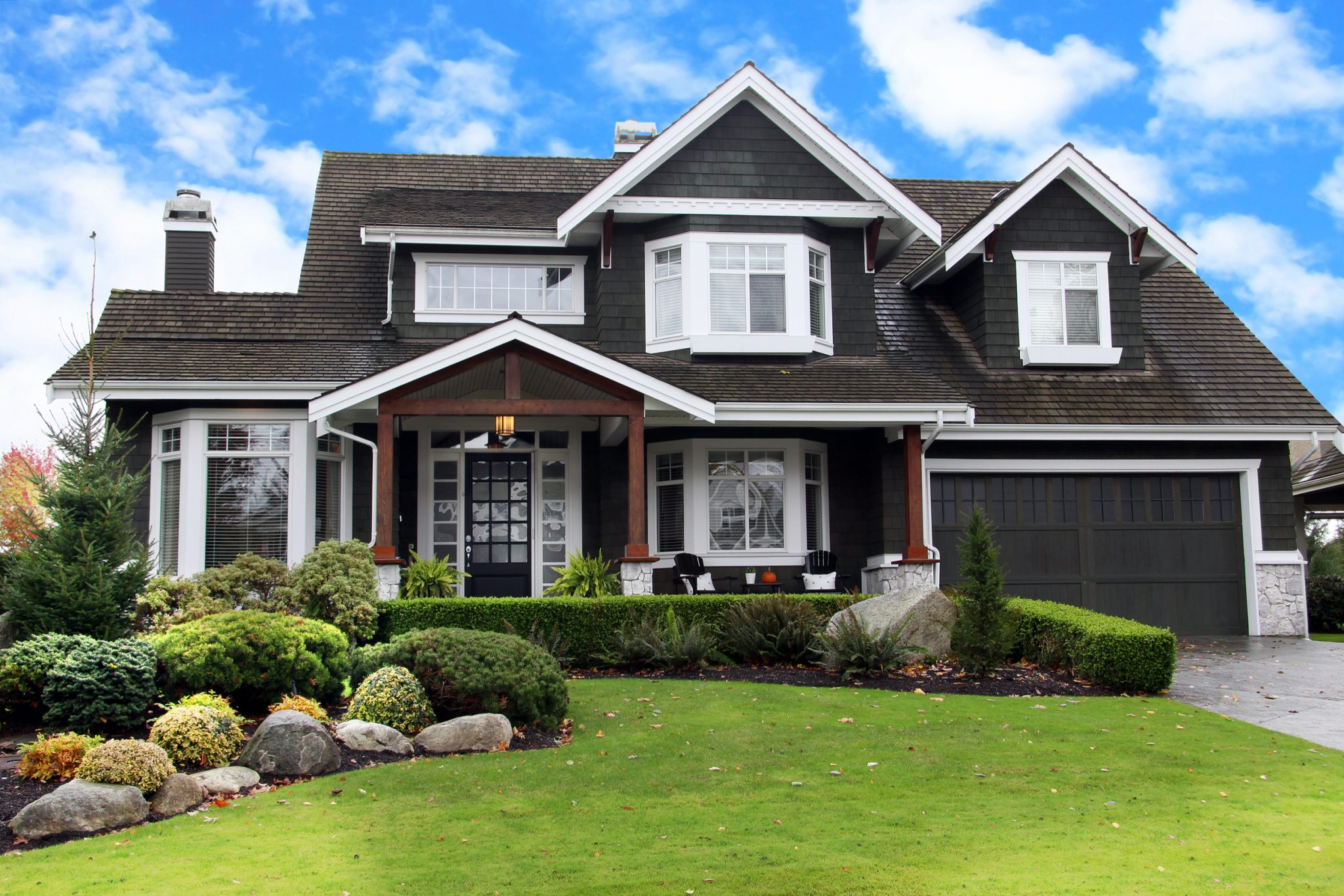 7 Essential Curb Appeal Tips for Sellers 
When you're walking through a neighborhood and a house catches your eye because the lawn is well-manicured, the front porch is inviting, the house is painted the perfect color, the landscaping is fresh and the flowers are vibrant, that's curb appeal! It's what makes you go "wow" and wonder how amazing the inside must be as well.  Curb appeal is all about first impressions which is critical to selling your house at top dollar.
With spring starting to bloom in Indiana, it's time to focus on the exterior of your home. You want your home to stand out from the others, and the exterior will be the first area buyers see. If it's not in top shape, there's a good chance buyers will offer you less or move on to the next home. Here are my best tips for improving your curb appeal:
#1 Be meticulous about your lawn and landscaping
Given that winter was likely harsh on your landscape, this will take some time. You need to trim and prune trees and bushes to get rid of anything dead or overgrown. Add a fresh layer of mulch to your flower beds and around trees to give them a professional, well-kept look. If you have any bare spots in your lawn from snow and ice, add seeds or sod to help renew and cover those areas. Fertilize your lawn to make it green up and get out your edger to clean up the edges along your sidewalks and driveway.
#2 Wash Your House
Your siding, garage doors and windows probably look a bit dirty and dusty after this last winter, so it's time for a deep clean to make everything look fresh and new for the spring. If you don't have much siding, use a bucket of soapy water and a bristled brush to remove dirt and debris. If the grime and dirt won't come off easily or you're tackling a large area, you may need to use a power washer or ask me for a good contractor to help. If your garage door faces front, clean it as well. Cleaning windows and screens go a long way to refresh the exterior and you'll be amazed at how it brightens up the interior of your home as well.
#3 Decorate your front porch
Start with a deep clean of the porch – knock down all cobwebs, nests, and debris. If you have any peeling paint or rotten wood on the porch, you will need to make repairs and paint. After that, let the decorating begin! If you have enough space, add a cute bench or matching chairs and a small table. Outdoor rugs and door mats are a great way to show some style and create a space to linger. Outdoor pillows add color and plants are a must.
#4 Seasonal flowers
Large pots at your front door with bright flowers add a ton of curb appeal and cannot be overlooked. You don't have to be a florist to make these look good – go large with your pots and use one color of flowers to make the biggest impact. If you have a greener thumb, continue with flowers along your sidewalk. Ferns on the front porch always make a statement. Make sure your flowers look fresh for the season and your overall porch decorating theme reflects spring, summer or fall.
#5 Make your front door POP!
Once people pass through your renewed landscaping and beautiful front porch, they will stand at your front door. If your door is dirty, faded or peeling, or in disrepair, it must be addressed (and after a long winter, it will definitely be dirty). Start by washing it down and then assess the paint, color and condition of the door itself. If your door doesn't need to be replaced, a fresh coat of paint in a bright trendy color is one of the best things you can do to enhance your curb appeal.
#6 Add a fence
A nostalgic touch that adds a lot of charm to a home is a decorative fence around the front of your property. It doesn't have to be a secure fence like those you would add around the backyard, but rather a cute picket or wrought iron fence in the front yard. This can be especially appealing to families with young children
#7 Update the mailbox
Mailboxes often get overlooked, but they most definitely add curb appeal to your home. There are a lot of options for decorative mailboxes online or at local home improvement stores. Look for a mailbox that compliments your home's color and style. Pass on any utilitarian plastic box and go for something with attractive. If you have a sturdy mailbox, but it needs a makeover, you can paint it a new color or add your address to the side with stickers or metal decals.
As your local real estate resource, I am always available to provide guidance to clients and friends on how to improve your curb appeal. If you need contractors to help you with landscaping, painting, window washing, etc, don't hesitate to contact me for access to my list of preferred partners. Call anytime you need assistance with your home!