I love home design and enjoy studying the latest trends.  I've recently toured many new model homes and have been seeing some common themes that I'd like to share.  If you're preparing to make some updates to your home (be it painting a bedroom or tearing your kitchen down to the studs), try integrating some of these new design styles.
#1 Metal: Brushed gold and brass is the hardware of choice for cabinets and lighting. This is not the polished yellow gold of the '90s. Think of a softer "champagne" color or darker brass. Matte black is also popular, showing up on doorknobs, cabinets and faucets.  A welcome change from many years of brushed nickel!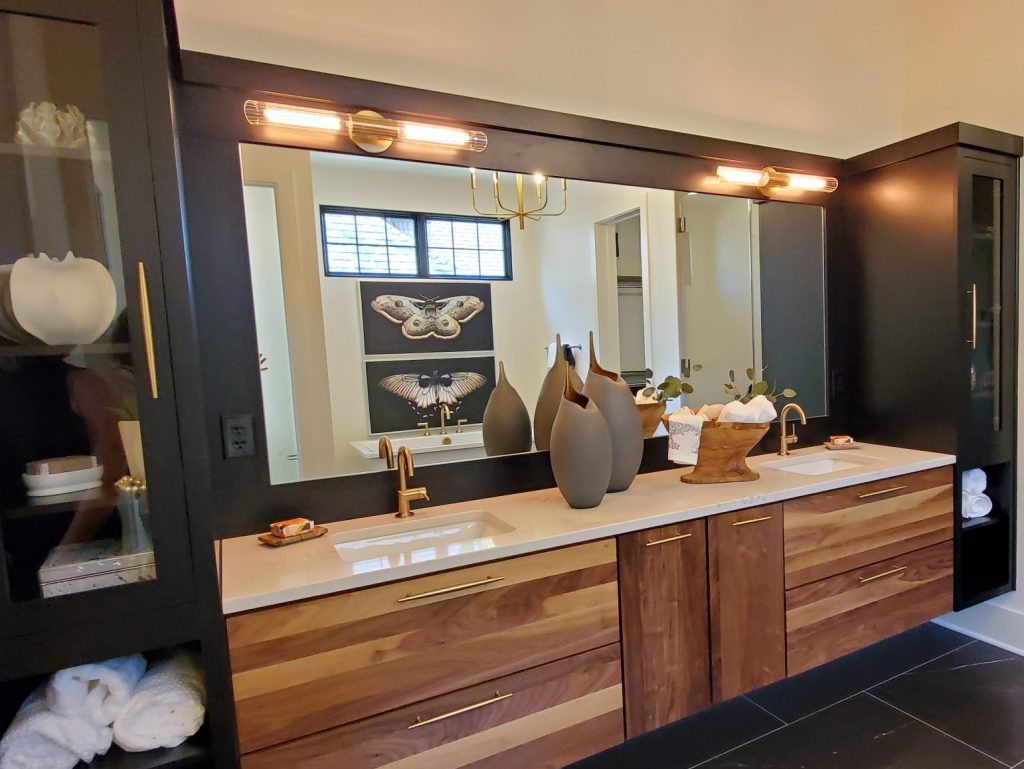 #2 Wood: Dark wood floors are drifting away because they are high-maintenance!  Dust, pet fur and scratches are too conspicuous on dark floors, so light natural wood has taken center stage. Warm, natural wood cabinets are also trending in bathrooms and kitchens.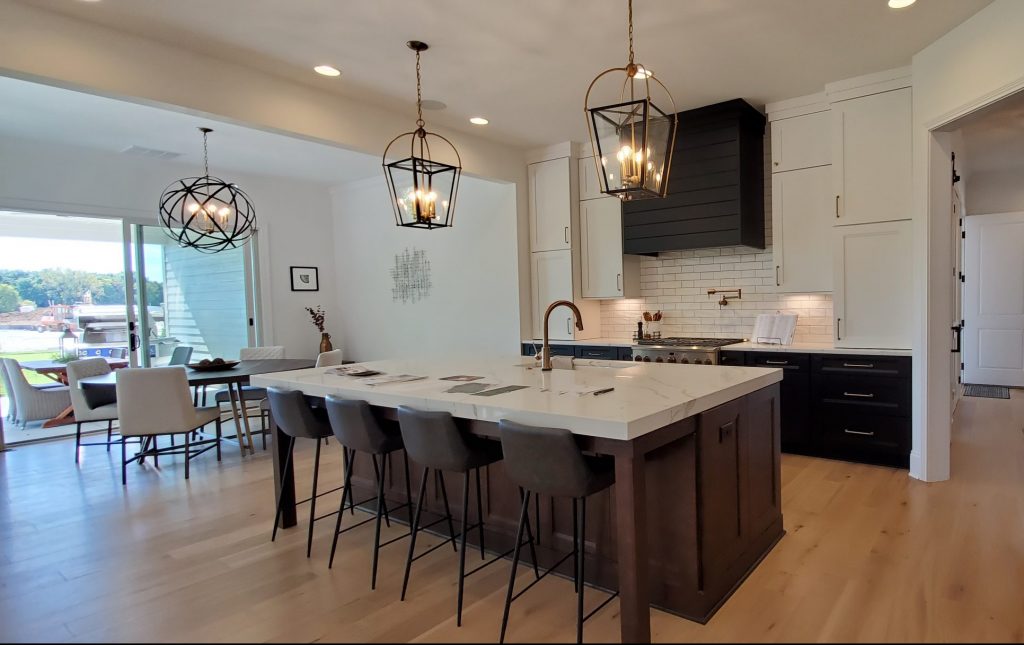 #3 Interior Color: Clean and fresh is the trend for your walls! White has replaced gray so that furniture, artwork, and color accents pop. Explore SW Alabaster, Eider White, Pure White, and Shoji White to find the one with the best undertones for your home.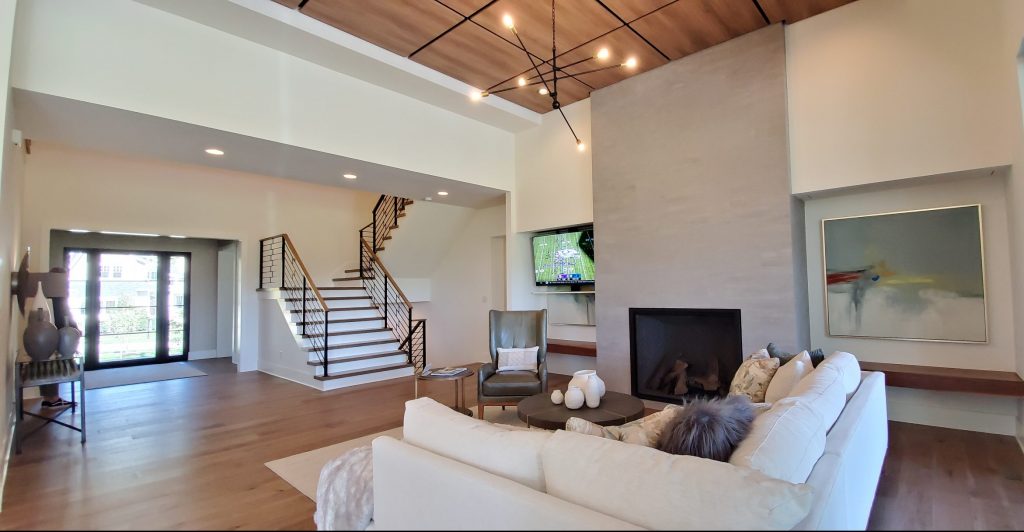 #4 Accent Walls: With all the white walls, we need to add some interest. Wallpaper is so fun in small doses! Put it on the wall behind your bed to make a statement without being too busy. Another really cool trend is an accent wall of wood trim, then all painted a solid color.
#5 Exteriors: If you're getting new windows, think about black frames, or paint your old ones to really update your exterior. Dark siding is also very popular – go with very dark gray, blue, brown, or black for a contemporary look.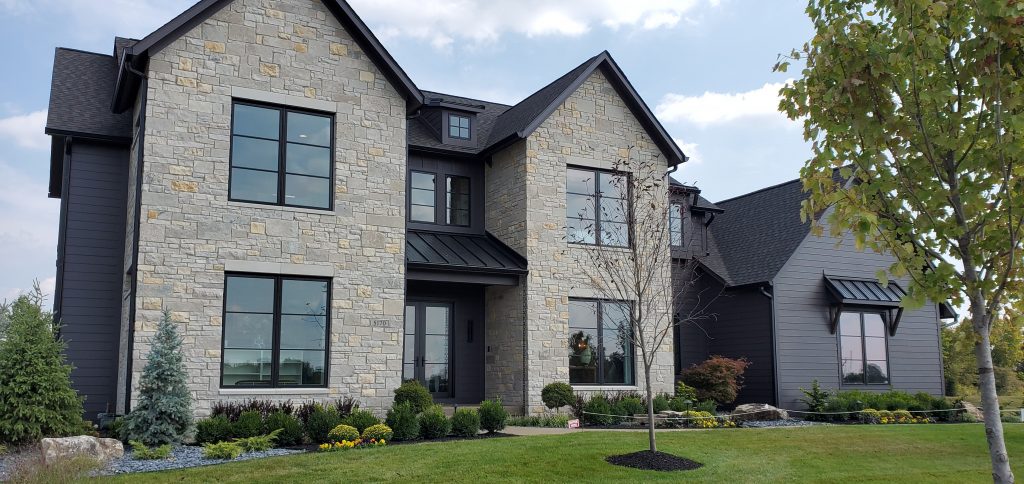 One of my favorite annual events for checking out new designs is BAGI Home-A-Rama.  If you missed this event last fall, you can see the designs on the virtual tour – a great way to get inspired!